Instantly download B2C Marketing Leads

For many years now, our clients have had the ability to target a preferred consumer audience, select a desired campaign type and download the Australian marketing lists required in minutes.
Once you have targeted your audience of choice, you will then be able to use our data to undertake the following campaigns;

Data matching and appends & more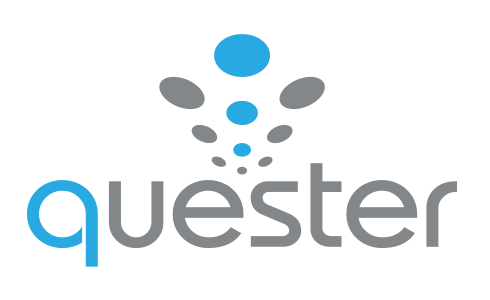 Quester gives you the ability to build various marketing lists online, self-service and without third party involvement if required. One of the main features of Quester is that it gives you the ability to review a count on the data that is available in the desired localities, before paying or committing to any purchase. Download leads as you need them, anytime of the day or night.

"Access Quester 24hrs a day, 7 days a week with no lock in contracts or subscriptions"

Some of Quester's Key Data Strengths

Some Functionality within Quester

Count engine and data profile insights analysis (Target data audience before purchasing or downloading).

Filter inclusion tools. Locate specific audiences by importing ethnic names; contact numbers or addresses and more, to build your specific consumer target.

Filter exclusion tools. Import or upload previous data purchases to exclude from any future orders.

Automated phone/email connectivity checker removing disconnected contact numbers or undeliverable email contacts.

Wash and remove known deceased records.

Automated DNCR (do not call register) checker, ensuring your marketing lists are legally compliant with ACMA.

Easily select variables or types of data required with tabbed click drop down options (Telemarketing data; Email Data; Direct Mail Data and more).

Access specific data such as Sale & Rental or lifestyle data indicative of wealth or socio economic indicators.

Target potential homeowners, renters, sellers. Target gender, age, income with our specific targeting tools and more.

Random Digit Dialling (RDD) data now available. Easily generate random mobile phone or landline numbers across Australia with or without geo-location. For more information or large volumes,
contact our office.
Some of Quester's Key Data Strengths

Quester Analytics Engine (QAE). What is your current client database telling you? Where are your clients coming from? Where are you having success and where are you not? Need more consumer data mirrored to where your clients are coming from? Quester has an analytical feature that allows you to upload your database of clients, Quester's QAE insights tools will analyse your data and carefully map out and report patterns and behaviour with your upload. After mapping and graphing the behaviour and patterns with your data, it will optionally and intelligently search the Quester Universe data set and locate more data that is proving to be successful in your marketing campaigns. It will exclude any data you already have and any data you have had no success with. "Amazing is what our clients are saying, we say Intelligent."

Upload your data and let Quester's QAE analytical tools find you more successful data and take out the guess work of where to start marketing to locate new clients, donors or consumers in general.

With our new filters, you may have a list of Ethnic surnames and want to locate all Asians (or other ethnic backgrounds) across Australia. Quester can do this easily and is the only marketing platform that can. You can upload a list of ethnic surnames; upload a list of phone numbers only or upload a list of addresses and query Quester to locate the full contact details for each of those filter targets (either as an inclusion or exclusion file). Build your marketing list on a KYC basis, quickly and easily like never before.

Ready to see Quester in action?

Let us show you how Quester can help your business now

REQUEST A DEMO