Identity Verification & Validation Solution
One of the biggest challenges we face in modern times, is determining whether a person's identity and contact information are truthful and accurate in making risk assessment decisions. Identity application forms, whether online or in documentation, are often filled out with phony or fraudulent information for a variety of financial gains.
Most consumers are honest and provide accurate and truthful information, however, there are some that are not. Risk Assessment is now becoming an important part of business procedure and due diligence and automating your procedures to quickly identify these risks is easy with IDFEX.
IDFEX plugs into our massive Australian Consumer Data Universe that contains an array of information that will ensure that the person of interest is not only verified, but also has the ability to be used as an automated "CRM updater" meaning calls can be made to the API to return new information, not presently known to your organisation or files. Queries can be scored from 0 to 10 and simply indicate whether we have an exact match, partial match or no match, or equally we can return the new or more accurate information for your records if required.
Our IDFEX API solution can be accessed in real time and seamlessly integrates via API into your software. It will perform the necessary Identity validation and verification checks to determine if the person is, who in fact they say they are and detect fraudulent information in an instant. But it does more than just Identity verification. See some of the notable features below.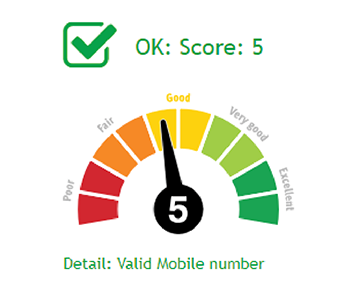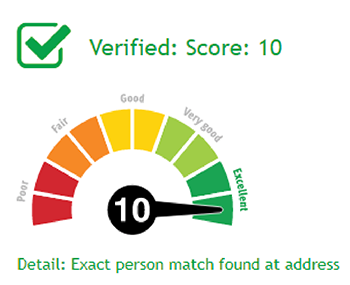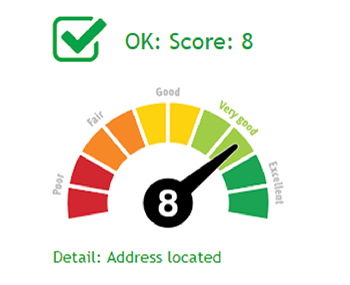 Some examples of Call Queries from IDFEX;
Person Verify. This query will return whether the individual is matched to the address provided in the application or not. It will also provide a score on a partial match, in that a person of the same surname may be at the address, but not the person stated. This query is mainly used where clients wish to know whether any partial matches exist or not in an application;
Person Match. This is your traditional or usual Identity and Verification check. A consumers PII is entered together with their contact details and our system will simply return whether there was a match, or no match on any information provided. Matches are made against Full names, addresses, date of birth, contact phone numbers, email address etc.
Person Search. Used by hundreds of organisations that need to locate consumers across Australia. This is the search that powers our "Caspar Skiptracing Portal" except no staff are needed. The call is made to the API through many combinations and returns the consumers whereabouts and all contact information we have in the data universe on them;
Person Autotrace. One of the most popular API calls made by our clients in IDFEX. This query also powers our "Caspar Skiptracing Portal" and is simply an amazing and revolutionary search that return bulk loads of consumer search results in seconds. It can trace hundreds, thousands, even millions of persons automatically, without the need for human intervention. This feature is saving organisations hundreds of thousands of dollars a year in staff man power;
Name Validate. This new feature is to advise whether the name used in the application, is in fact a real person's name or a fake name. These calls are used by companies that want to employ fake name detectors into their data-driven systems;
Address Validate. This query will advise and score whether the Australian address is real and can be attended to in person and/or mailed to. It shows if the address is real, fake or partially correct in the application and a great tool for those companies providing goods on lease or hire purchase. Many organisations use this query call to eliminate "Return to Sender" mail (RTS) and great for CRM's;
Address autocomplete. Ever wanted your CRM or online platform to autofill or complete predicted Australian addresses as they are being keyed in? With this query call, you now can. As your staff begin typing an address, IDFEX displays the likely address for them and autocompletes it if necessary;
Phone Validate. Ever wanted to know if the phone number provided is real or a fake number? Well, this query on IDFEX will tell you in seconds. This feature is plugged into by many online applications and detects fake phone numbers and can alert you in real-time if required or offline;
Phone connectivity check. Automate your checking of phone numbers for connectivity. Eliminate and discover disconnected and connected phone numbers in your workflow and save your staff's precious time in making unnecessary calls. Plugged into many CRM's for efficiency;
Do Not Call Register Check. If you are running a busy Marketing company where you need to build Telemarketing lists and must comply with the ACMA do not call register rules and regulations, then this is a great api plugin. A query to IDFEX will return whether the phone number is currently listed against ACMA's "Do Not Call Register" and keep your organisation compliant;
Email Validate. Similar to the phone number validator, IDFEX will advise whether the email address is real or fake. No need to waste time with inaccurate or false email data anymore;
Email connectivity check. A great api query call that will check the connectivity of an email address. Will it reach the recipient or not? Used and employed by many in their CRM's and marketing organisations;
ABN Lookup. Make query calls to IDFEX and populate your CRM with this handy ABN lookup feature, without the need for staff involvement;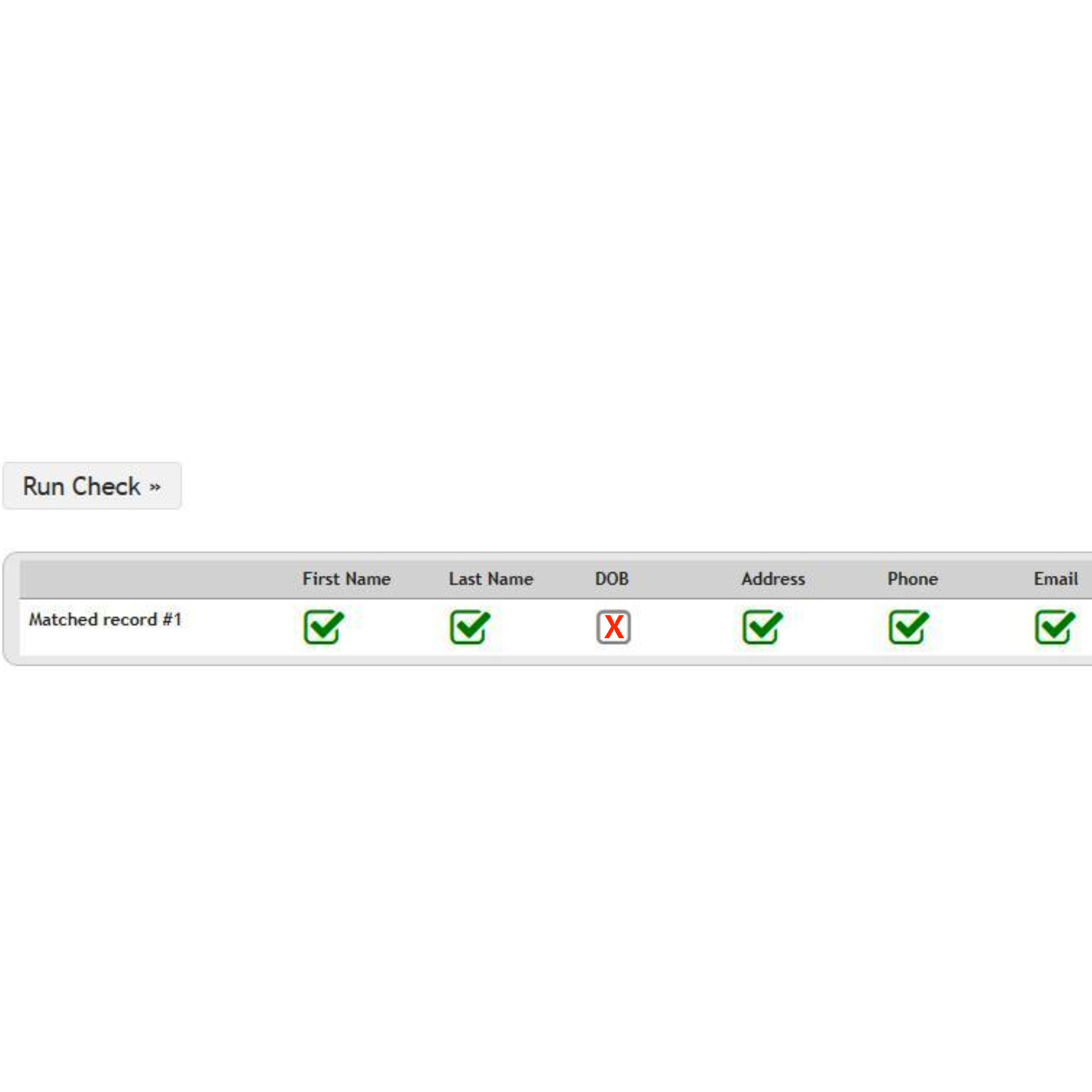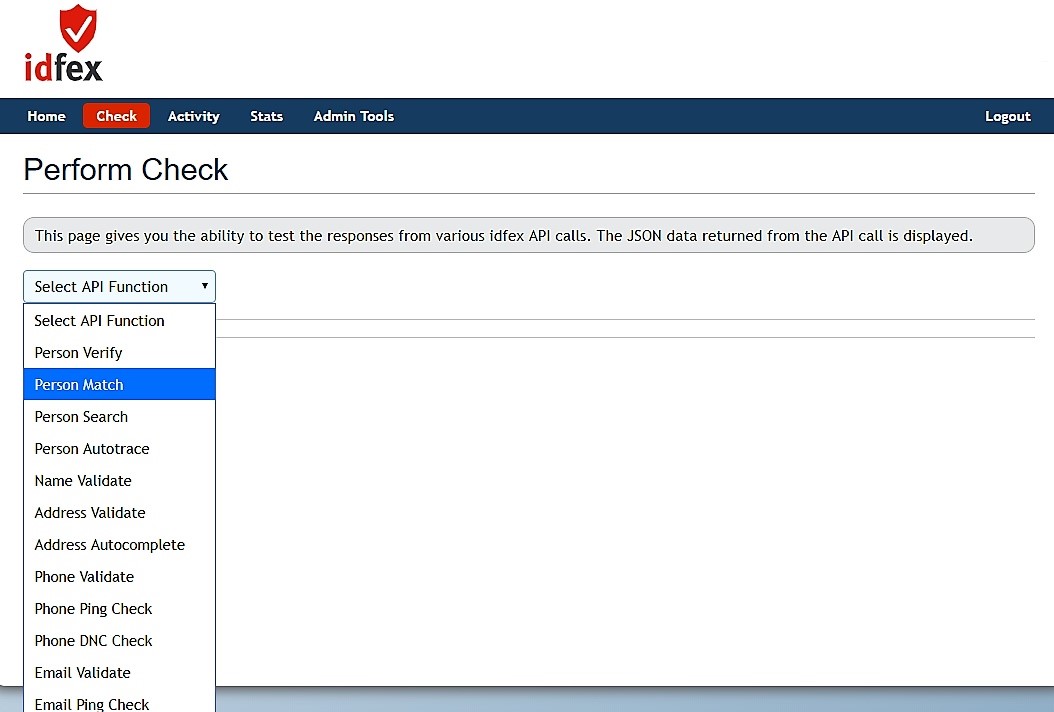 With so many current useful automated queries (and more added from time to time), these automated queries are sure to save your organisation's precious resources, namely staff manpower and speed up workflow efficiency.
Your company now has the ability and in seconds, to detect whether a consumer's personal and contact information are true and accurate. Great tools for your risk assessment and due diligence processes.
Identity verification, Risk assessment and Know your Customer (KYC) processes are becoming an important part of business and now with IDFEX, you have the ability to simply validate, verify and match, or you have the ability to extract the new, updated, corrected and accurate information we have in our massive data universe.
Register your interest with Global Data today and request our API documentation and Sandbox access Test Environment account. If you require us to customize an API to suit your business needs, do not hesitate to enquire or if you would like to integrate with any of our products, please contact our office and book a suitable time to speak to our CTO. We can assist in building bespoke tools to manage your software applications and CRM to integrate easily with our data or particular api queries.